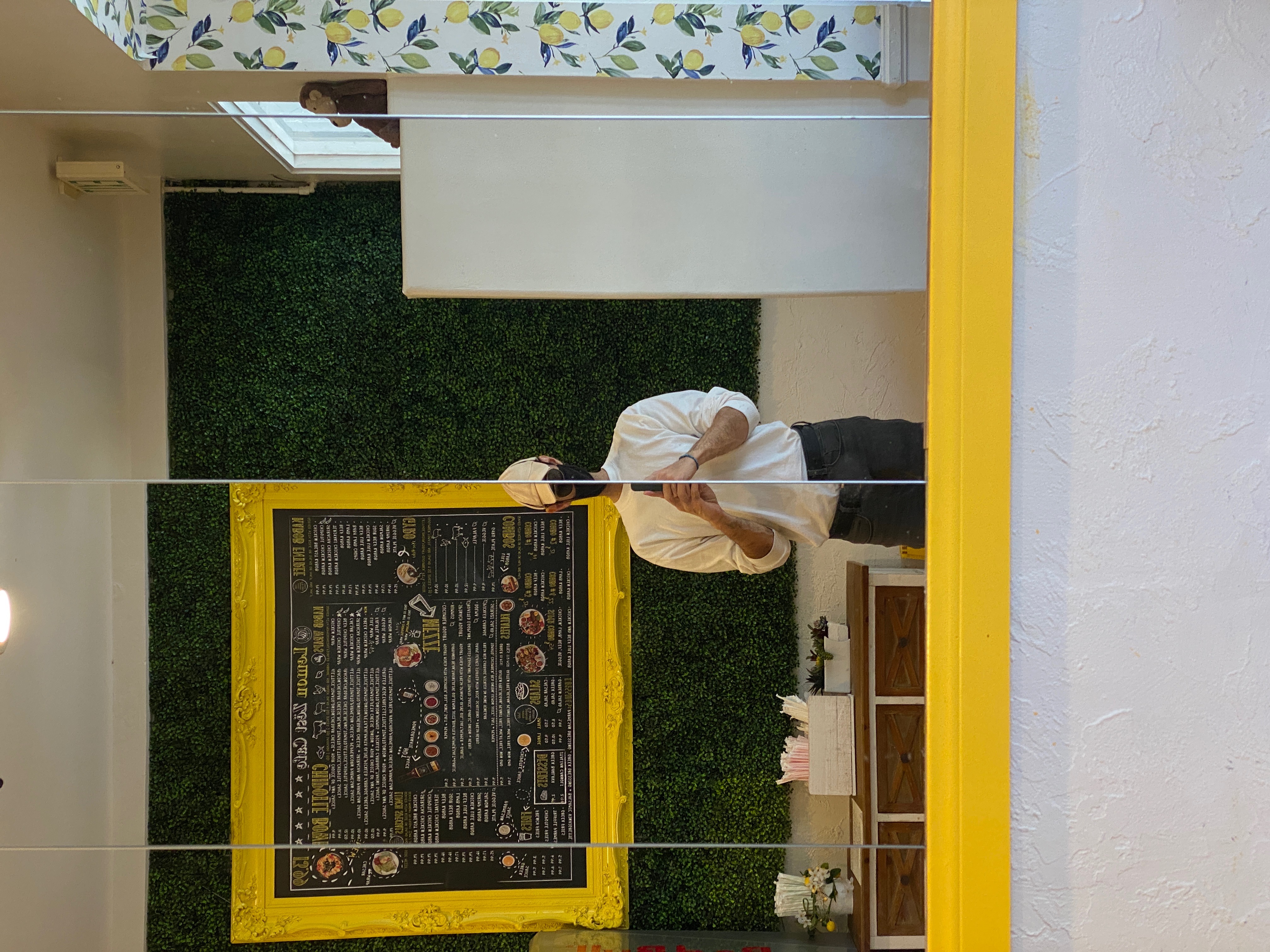 I'm an Iranian-American photographer born in Redondo Beach, California, August of 1985.
Around the age of 4, my parents and I moved to Tehran, Iran.
In 2001, a month before 9/11, I moved back to America without my parents to continue my education and pursue a career.
A few years later, at the age of 19, I lost my mother to pancreatic cancer and dropped out of college.
Around the same time, I started spending a lot of time on MySpace (thanks, Tom. Miss you, Tom) while trying to "move on", which exposed me to the world of visual arts for the first time in my life. Growing up in Iran, my exposure to art was limited to very few movies, songs, and music videos, so what I was experiencing on the internet was all new to me. I ended up falling in love with graphic design and decided to go to school for it.
I graduated in 2011, and around the same time, was given a digital camera and a film camera.
I was working as a graphic designer and photographing friends, and friends of friends for fun on the weekends until I got fired from my job(for not wanting to work while facing a wall). So, I said forget graphic design, and chose to pursue photography as a career.
From 2013 to 2016, I made a name in the industry by photographing celebrities, models and working with world-renowned brands.
Towards the end of 2015, I started realizing that most of my pursuits had been shallow and superficial. I started questioning my direction and the intentions behind it.
In 2016, I found meditation and began the process of dismantling all I had known and held onto until that point. The more I dug in, the more I realized I don't know anything about the intricacies of life.
As a result, I became curious about the world of mysticism, quantum physics, and natural laws. I formed a new relationship with light, photography, history and mythology.
That same year I stopped posting on social media and taking on new clients. I fell in love with photographing plants and flowers, and my main subject of study became light itself.
I started to mentor anyone who was interested in photography and began creating an intimate community around a common interest - light.
From 2016 to 2018, I worked on a coffee table book shot entirely on film using analog cameras and natural light called Private Collection. I self-published and sold out the first edition.
In 2019, I collaborated with Feeny's Photo on a collection of 1 of 1 pieces based around film photography called Optica. We presented the collection during a month-long exhibition in Beverly Hills, California. Jeremy Piven came. He was underwhelming.
Also in 2019, I published a book to aid fellow photographers with their creativity and answer common questions called Photo Zero; with the belief that the eye behind the viewfinder is a more important element in photography than the gear itself.
In 2020, I launched a page on patreon and started experimenting with subscription-based content-sharing.
It is now 2021, and I have come to the conclusion that Tom is the only person who should be in charge of social media. He didn't spy on us, he didn't track our conversations, and he didn't sell us out to FaceBook. We need you, Tom.

Clients
Bare Minerals * Larus Miani * Fuori Concorso * Luna Mae London * Jaguar North America * Interscope Records * House of Bijan * Kylie Jenner * The Hundreds * Collier.Simon * Playboy * Vice * Gear Patrol * LA Times * Kurt Busch Racing * Randolph Sunglasses * Cotton Citizen * Kid Dangerous
Published
Juxtapose magazine * Normal magazine * Newsweek * Monster Children * Live Fast magazine * Hypbeast * Arch Daily * InsideHook * Nakid Magazine * Ello.co * Insidehook * FStoppers * Vogue Brazil * Vogue Italia
Social
Instagram
/
Patreon
/
Twitter
/
Telegram
***
Contact